Jul 15
30
Kids change quick. It's a good idea to get plenty of footage before they have a growth spurt and look completely different, so we began the week with an additional shoot day to capture a few inserts and montages to be added into the film if necessary. These shots will add to the tone of the film accompanied by our composer's music.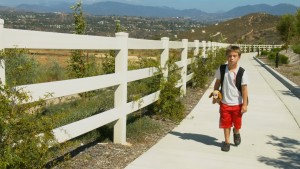 The day we shot Scene 35, the sun was low in the sky as we covered Peter's reaction shots, so I reset the scene and reshot the inserts to give us the best coverage possible.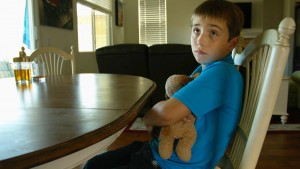 This is an insert that may follow Scene 35.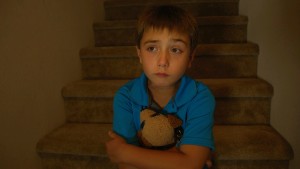 This next insert will follow Scene 36.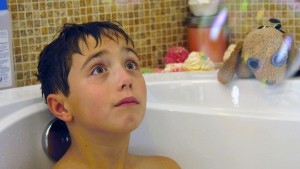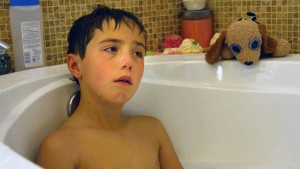 Saturday we shot 4 scenes at the townhome.
The doorbell rings. Richard Rudolph has arrived, played by Drew Moore. We see him first through the peephole.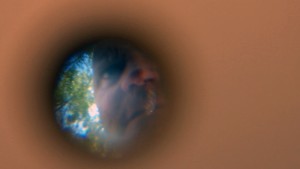 And then we gawk…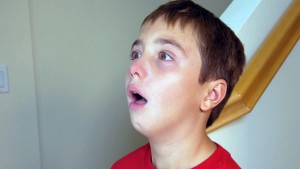 As the huge man comes into view.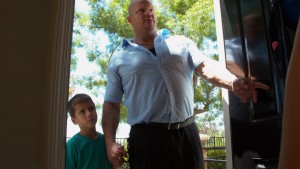 Sunday we ended the week on Scene 43 and met Uncle Bob, Uncle Troy, and Riley.
Michael J. Murphy plays Uncle Bob, Bridget's brother.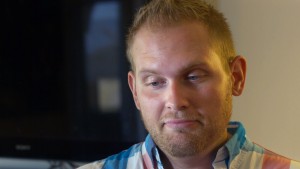 Pavel Tabutov plays Uncle Troy, Bridget's other brother.
Kotomi Miyashiro plays Bob's daughter Riley.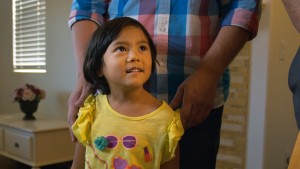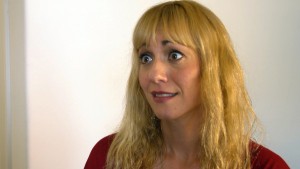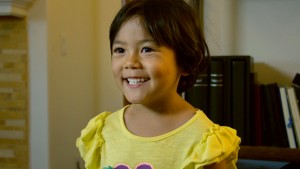 A ton was accomplished in a short amount of time. All the footage looks incredible, and we have lots of coverage. With only 4 production days left, we will be in post before we know it!
See Production for WEEK SEVEN.