Jul 16
27
What a busy and productive summer it has been for us her at Blinking Dog Productions. Sound design just began on Lucky which is in its 4th and final cut. We are stringing it out in 9 minutes reels for the color correction phase and still plan to insert Drone b-roll shots and the final visual effects. It's looking great!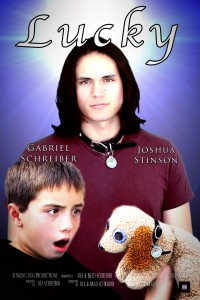 We have also completed our 45 minute documentary on Model/Actor Lars Slind. Originally we decided to shoot this to promote our attachment to the actor for our feature film Lone Viking still in development. I'm very proud of how the final product turned out. It's beautiful, informative, and really entertaining. Currently it's available on Vimeo On Demand, but will also be released on DVD soon with plans to have it on Amazon Prime by years end. I enjoyed putting this documentary together as it was all mostly done by me, and though it took a ton of work, it was extremely creative.

LARS: The Life & Times of a Hollywood Supermodel from blinkingdogproductions on Vimeo.

As this year has been taken up by a feature film and a feature documentary, many of our other projects were put on hold for a time. We may very well have plans to do more reality type programming as it turned out to be amazing. There are so many more topics I would love to delve into as a filmmaker telling people's stories. We also have many more films in development that are science fiction based, including a trailer which we hope to release by next year that will combine Vanguard with Hide Out as those two films make the perfect match.